The weather is beautiful up here and all I can dream about is when I will have a backyard and plenty of time to use it. Lawn maintenance, gardening, landscaping are just a few uses for it, but don't forget that the backyard is also a good place to work on projects, paint something, grilling and entertaining. All of those things require stuff. And most of that stuff will be stored in our mega shed. So what do I hope to fill mine with one day?
Weber One-Touch Gold
A grill ASAP. We have lived in apartments our whole marriage and the one thing (other than an ice maker) we (I) have been dying to have the whole time has been a good grill. Burgers just don't taste the same in a skillet.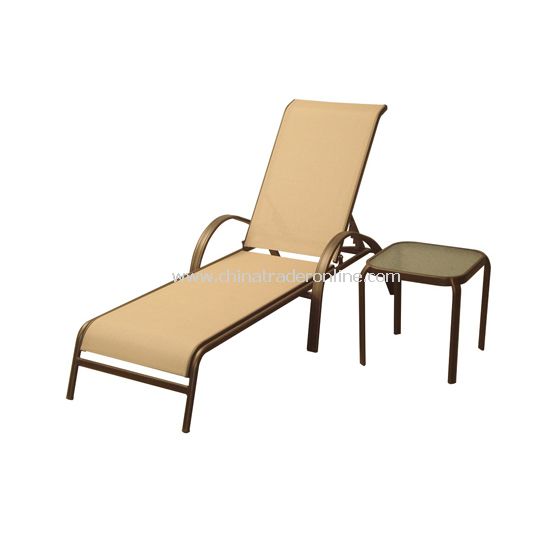 chaise lounge. You know.... nap time on the deck. Snack time on the deck. Sun time on the deck. Rest on the deck after working in the garden. This would get all sorts of use from me. And a second one would allow for Kyle to join me (you know when he might possibly be home)... or a friend... Whenever we make those...
lawn tools. Mower... weed eater... gardening stuff. The typical things you would store in a shed. All of which ought to be easy to use... like a mower that I could start by myself so I don't have to ask the neighbor to turn it on every time I need to mow the lawn.
power tools. I figure every home needs some good tools... a saw of some sort, a laser level, a jig saw, a nail gun... Who knows when such awesomeness might be needed? I know I definitely would use a laser level and a palm sander for the types of projects I hope to do. And since the shed is MASSIVE, it can double as a small work shop if I want it to. Bonus.
What am I forgetting? Any suggestions?
House hunting update: We have big hopes of closing next Friday so we can do a little to the house over Memorial Weekend, but our loan officer seems to be dragging her feet... we shall see. Until then... I will continue dreaming.